Webinar: Drones Are Revolutionizing Transportation Management
The webinar is rescheduled to TUESDAY, 22nd October 2019; 12:00 PM ET (9:30 PM IST)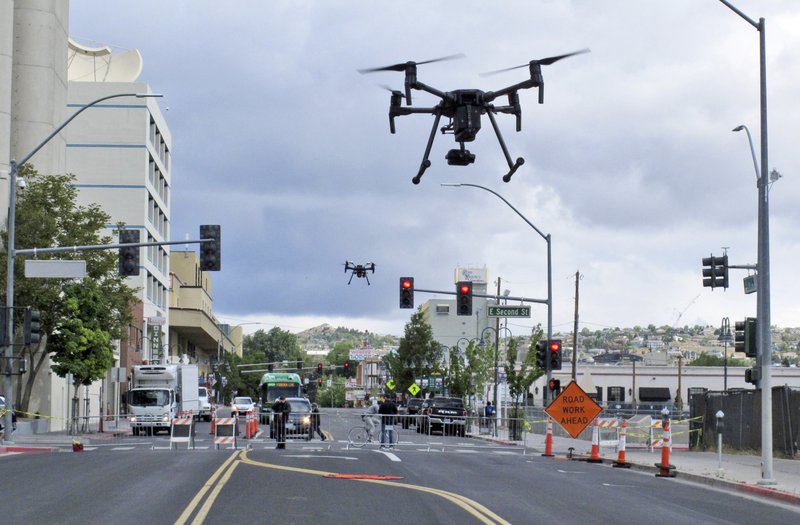 ATPIO is hosting a webinar on "Drones Are Revolutionizing Transportation Management" on 22nd October 2019;  12:00 PM ET (9:30 PM IST).
Webinar Link: https://connect.extension.iastate.edu/atpio/
Webinar Registration: Please register for the webinar by filling out your details in https://bit.ly/2rlsWX6 or sending emails to  atpio.secretary@gmail.com, with the following subject: "Webinar Oct 2019 Registration".
Abstract:
The drones aerial perspective and data collecting abilities make them a viable tool, offering benefits that range from on-site safety to remote monitoring to disaster management. The North Carolina Department of Transportation (NCDOT) is responsible for all modes of transportation in North Carolina. NCDOT maintains one of the largest highway systems in the nation with nearly 80,000 miles of highway statewide. NCDOT is also responsible for more than 13,500 bridge and an additional 4,500 culverts and pipes. North Carolina has nearly 3,300 miles of mainline railroad track and approximately 5,000 crossings as well as 72 publicly-owned airports. From post disaster to regular inspections NCDOT has integrated drones to ensure safety and reduce delays. Topics covered in this session include examples of infrastructure inspections, disaster response, UAS Integration Pilot Program (UAS IPP), best practices, lessons learned, etc.
Speaker: Darshan Divakaran
     President & Founder of Airavat LLC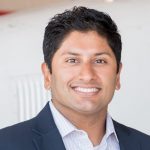 Darshan Divakaran is a UAS technology evangelist with expertise in unmanned and manned aviation, flight operations, airborne safety, remote sensing, geospatial analysis and program management. His areas of focus include Unmanned Traffic Management (UTM), Counter-UAS (CUAS) and Urban Air Mobility. He is an international Keynote speaker in Unmanned Technology and is also a life changing motivational speaker.
In his role as UAS Program Engineer with NC Department of Transportation's (NCDOT) Division of Aviation, he is the subject matter expert on unmanned aviation for the North Carolina Governor's office, legislature, state agencies and public safety organizations.  He leads efforts to work with federal government, state & local agencies, public safety agencies, industries and academia to integrate a statewide UAS program. He leads the flight operations and airborne safety during natural disaster and emergency response for the state with focus on post storm infrastructure inspection and airspace deconfliction. Darshan also overlooks the flight operations safety for North Carolina's UAS Integration Pilot Program that focuses on medical & standard package delivery and infrastructure inspections under NCDOT. In his multiple functions with NCDOT, Darshan also leads the research, outreach, and extension efforts.
Darshan is the founder and president of Airavat LLC, a company that provides UAS program management and training support to federal, state and local agencies nationwide. He is the UAS subject matter expert for Aerospace Arizona Association and Arizona Regional Economic Development Foundation. Airavat has a team of experts from regulatory, transportation, public safety, law, academia, and training that is helping guide the unmanned future for the state of Arizona.
Darshan holds a Master of Geospatial Information Science and Technology degree from North Carolina State University and BS in Professional Aeronautics (with minor in Aviation Management) from Embry-Riddle Aeronautical University. He is also an FAA certified commercial pilot with multi-engine rating and holds a FAA part 107 remote pilot certificate.