Webinar: A Case Study from Maricopa County Connected Vehicle Test Bed
A Case Study from Maricopa County Connected Vehicle Test Bed: How have Traffic Signal Systems Transitioned to Connected Vehicle Enabled Systems?
Webinar on APRIL 20, 2017 (Thursday) at 1:00 PM (US Eastern Daylight Savings Time)
Webinar link: https://connect.extension.iastate.edu/atpio/
Registration: Please register for the webinar by sending email to atpio.secretary@gmail.com, with the subject line: "Webinar April 2017 Registration"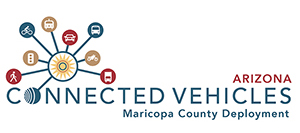 Abstract:
The foundation of rapidly advancing connected vehicle technology was the Federal Communications Commission (FCC) allocation of 75 MHz of spectrum in the 5.9 GHz band to be used by intelligent transportation systems (ITS). The primary purpose of this allocation is to drastically reduce crashes and improve road safety through the Vehicle-to-Vehicle (V2V) and Vehicle-to-Infrastructure (V2I) communications and applications. USDOT is leading the connected vehicle program and the program has advanced to pilot deployment stages. The three pilot deployment sites – New York, Tampa and Wyoming are in the deployment process. The national test beds including the Maricopa County test bed in Anthem, Arizona developed through the MCDOT SMARTDrive ProgramSM and in partnership with Arizona State DOT and University of Arizona continue to facilitate the development, testing and implementation of technology and applications with emphasis on traffic signals.
The presentation will provide overview of the connected vehicle technology and will focus on the deployment of MCDOT SMARTDrive test bed and applications in Maricopa County, Arizona.
About the Speaker, Faisal Saleem: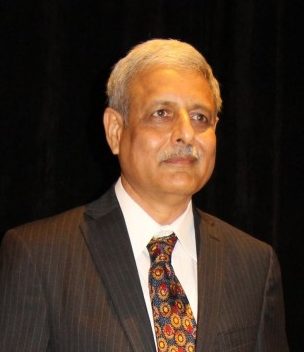 Faisal Saleem is the Intelligent Transportation Systems Branch Manager for Maricopa County Department of Transportation (MCDOT) in Arizona. He is responsible for the overall supervision and management of MCDOT and AZTech ITS Projects, REACT Incident Management Program and MCDOT Traffic Management Center. He is the Chairperson of the AZTech Advanced Traveler Information Systems (ATIS) Working Group. Saleem also serves as the MCDOT SMARTDrive Program Manager and is the Chair of Deployment Guidance Technical Working Group of the National Vehicle -to– Infrastructure Deployment Coalition.
Saleem has a Bachelor and Masters Degree in Civil Engineering and is a graduate of University of Maryland Operations Academy Senior Management Program. He is the former President of Intelligent Transportation Society of Arizona (ITSA) and founder President of Indian Engineers Forum in the Middle East.